JACK'S HALLOW BEAN STANDS
What better way to celebrate Halloween than by showing your support for kids with cancer? Costumes, candy & caramel apples make these stands a big hit. Want to host your own Hallow Bean stand? Create an event page through
and direct your supporters to that site. Fundraising couldn't be easier -- Don't forget to send us your pictures!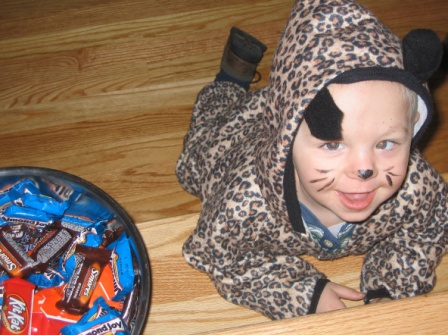 Nolan Howard of Andover, Massachusetts raised $2000.00 in just a few hours on Halloween day, making him one cool human bean!
TWELFTH NIGHT ILLUMINATIONS
A truly signature event, this is a celebration of life and light in honor of Jack's celestial anniversary (12/12). Each year we set up a luminary display of a (hopefully) recognizable object. We'll do something different each year to keep the kids guessing! It's a wonderfully festive night of cocoa, snacks, songs and glowsticks. For information on events near you, or if you would like to host an event, please contact us. To host your own Twelfth Night, simply create an event page through www.firstgiving.com/magicbean and direct your supporters there.